My Blogs tab with option to add new blogs
This tickets depends and builds on #409 (closed). A tab "My Blogs" should be created that shows a list of the user's own blogs. There should be a button in the toolbar to add a new blog with a name and a description.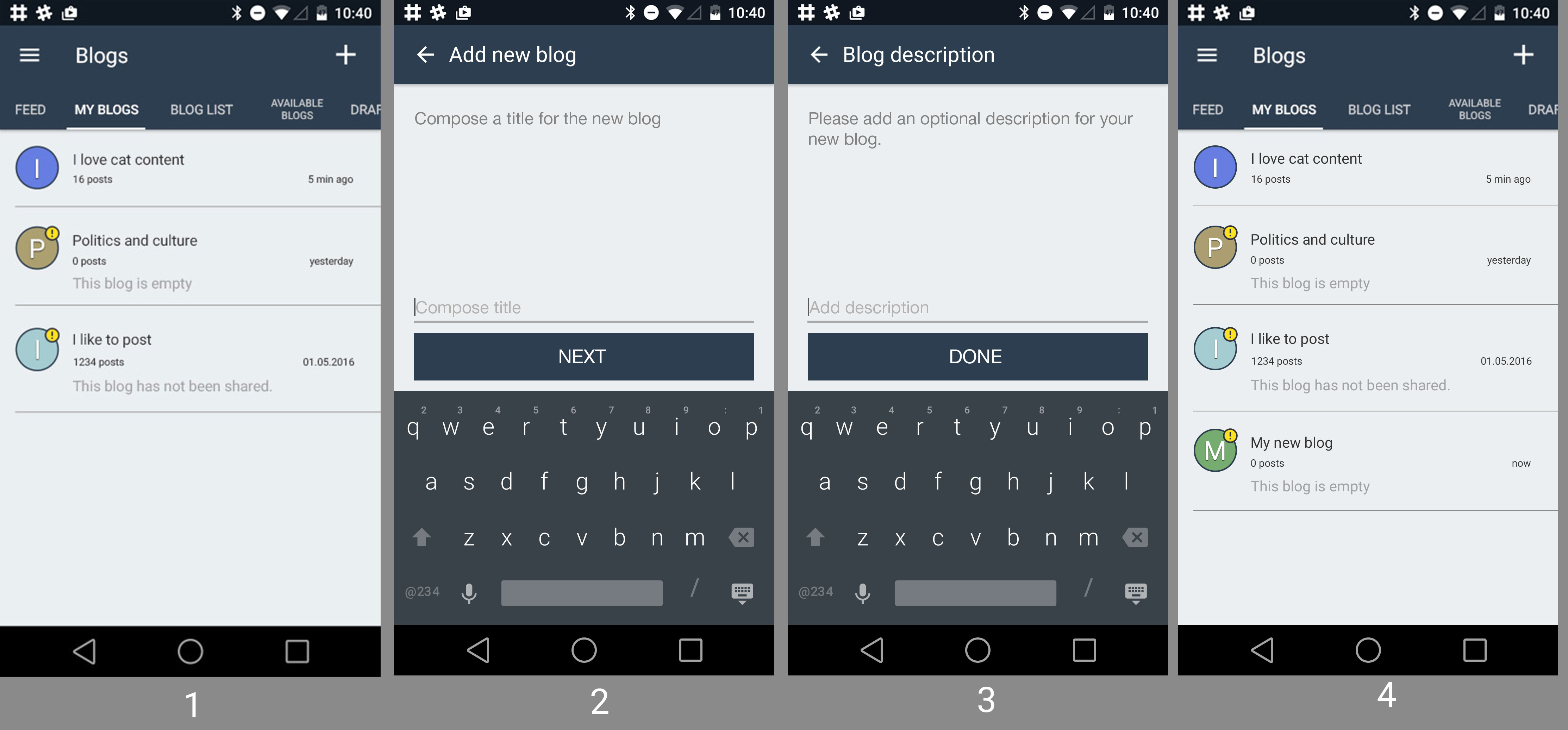 the user wants to start a new blog and taps the + icon
she composes a title (check for max number of characters)
and a description (check for max number of characters)
the new empty blog is added to the "My blogs" list. Blogs are sorted by creation time by default. But they can also be sorted sorted alphabetically and by date of latest post.
We could of course combine steps (2) and (3).
Sort order:
always put the last blog the user interacted with (create, edit, post) on top