UI for creating new Blog Posts
This ticket depends on #410 (closed).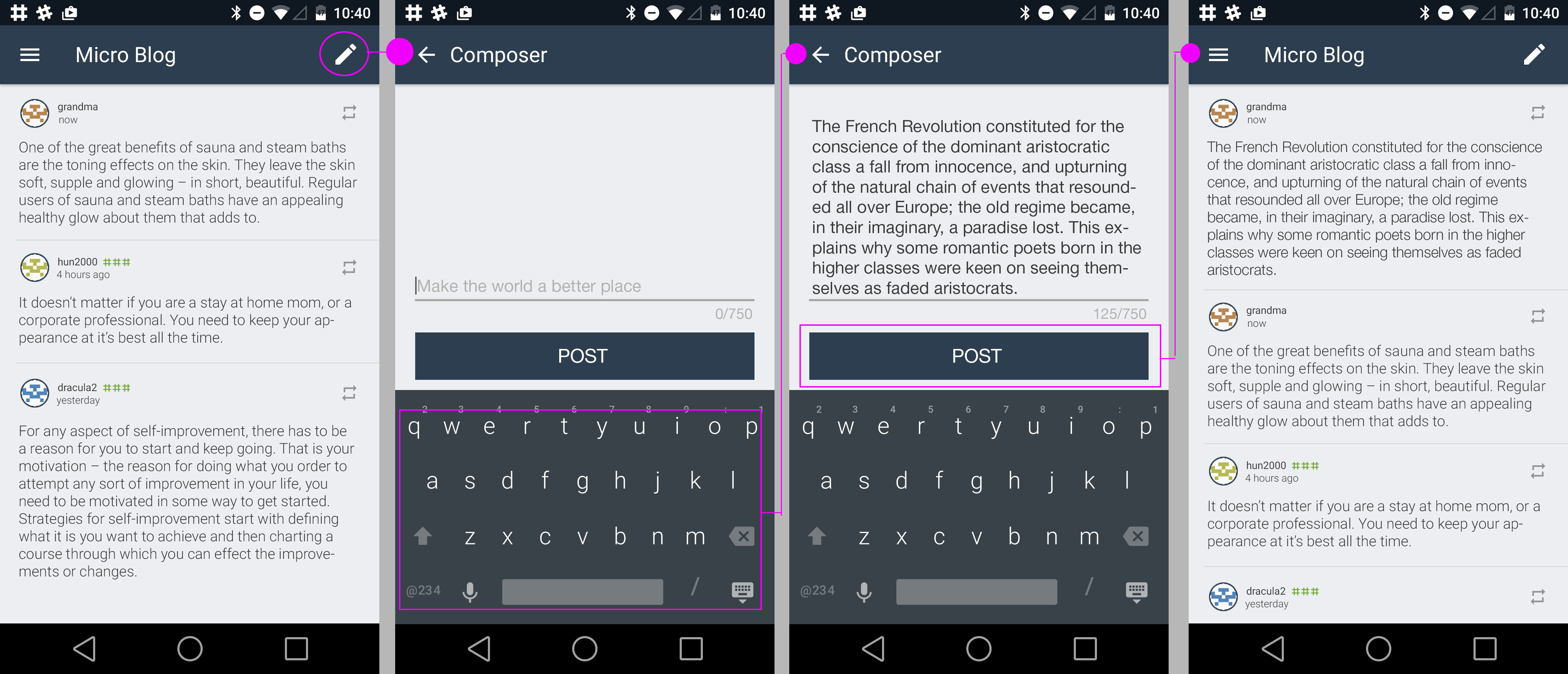 There are two patterns: Compose in a distinct screen (like it is shown above) or just open keyboard and input field (like in private messages and forums). We planned to use the distinct screen for the blog feature before we changed it to micro blogs. I'm still a fan of this pattern, but maybe it is of higher importance for the user to still see the feed now that we offer the microblog. Open for suggestions.