UI for Deleting a Blog
This ticket depends on #410 (closed).
The code should prepare for multiple blogs being deleted in one go. The selection of multiple blogs and triggering the deletion action will be done in ticket #419 (closed).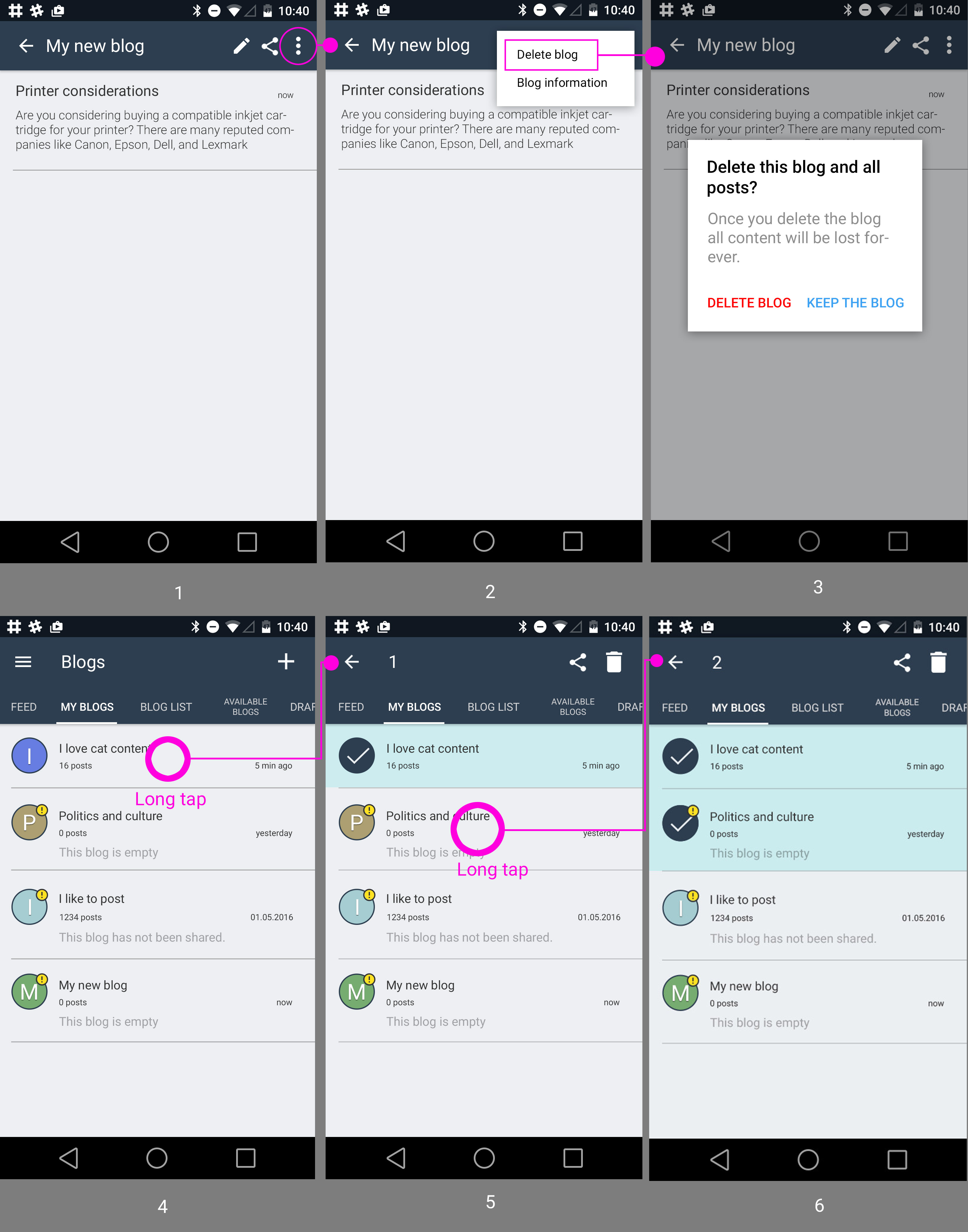 (1) hide delete behind the overflow to minimize accidental deletion
(2) + (3) show a message that makes the delete consequences obvious
There is an additional way to delete directly from the list. It has the advantage that multiple deletions are possible:
(4) long tap on a blog...
(5) highlights the entry and changes the app bar. Another long tap...
(6) selects a second entry, so the user can delete or share multiple blogs
Image update: now with tab indicators