Briar Desktop Usability Audit
We worked with Kay from Blickwinkel Digital, an external UX expert group who tested Briar Desktop as part of their Usability Audit according to ISO 9241-110.They have been immensely helpful in identifying common usability issues on the Briar Desktop app. As someone without prior experiences with Briar, their insights were refreshing and much needed after we ourselves have worked with Briar over 4 years. As part of this collaboration we produced a PDF presentation including over 17 UX issues identified by Blickwinkel (including commentary from our side for further context) as well additional 8 issues identified by our Lead UX Researcher, Renata according to the UX Heuristics framework by Nielsen Norman Group.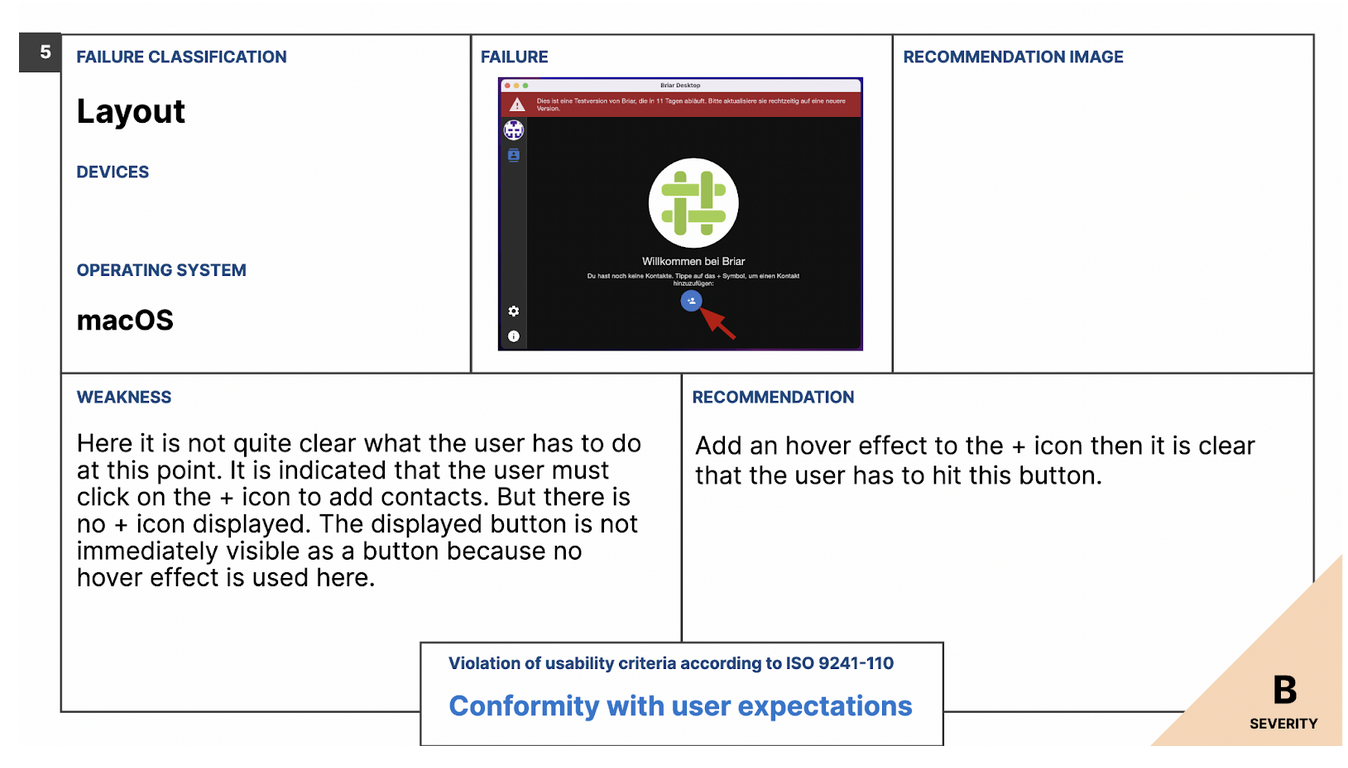 In a similar manner to the accessibility audit, the usability audit includes an issue description, an annotated screenshot, a recommendation, the severity as well as the criteria/heuristics being violated in this case.
Majority of the review has been conducted on a Mac M1 (with apparently an older version of Briar Desktop), though most things apply on both versions.
Presentation: https://docs.google.com/presentation/d/1tDmSPzW26luF3ySaGUwbNelhvkRwXAFJ/edit?usp=sharing&ouid=100104676494073512080&rtpof=true&sd=true
Edited
by
Elio Qoshi