Connection protocols (mock-up)
Hey... I participated a few weeks ago in the usability testing calls you're running from time to time and I mentioned in that call that I would create a quick mock-up of what I think would improve, simplify and unify the redundancy of the connection protocols present in the lower part of the screen in the Hamburger menu and inside the Settings.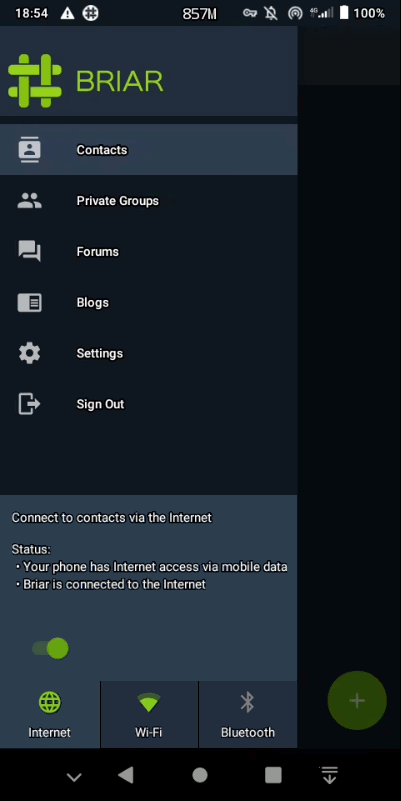 Hopefully the animated gif is pretty self explanatory. I think this concept would unify those settings (so there's no need to actually go to the settings to get more information about the switches)... and it makes those frequently accessed settings much more readily available to the user.
Greets!