Save Blog Posts as Draft and Show List of Drafts
This ticket depends on #409 (closed) and #411 (closed).
There should be a tab "Drafts" that shows all unpublished blog posts. When writing a blog post, add an option to the menu that allows to save the post as a draft. When clicking on a draft post, the normal blog editor (#411 (closed)) should be opened with the post. The draft tab should have an option to start a new post.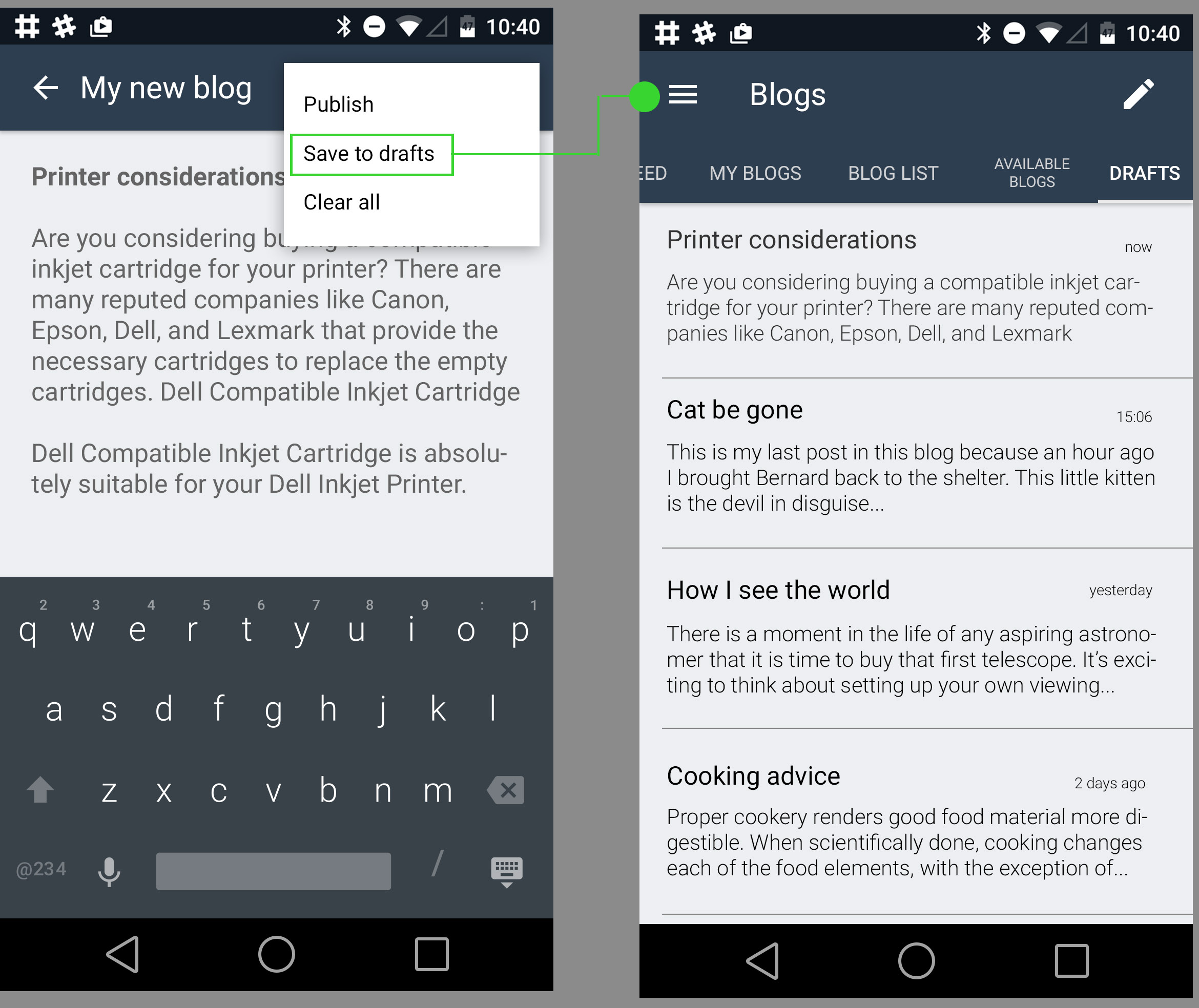 Edited by
Cleopatra